Enjoy the events and exercises with easy access
Accessibility at the Stadiumi has been made as good as possible. This means unobstructed movement across the property, an elevator, bathrooms for disabled people and special seats in the audience.
Accessibility has also been taken into account in the choice of surface materials and various sports activities. For the hearing impaired, there is an induction loop in the lobbies, in the restaurant bar, and in the fixed viewing areas.
More information about accessibility and assistance, call the information desk of Saimaa Stadiumi, 020 7699 099 or e-mail us sales@saimaastadiumi.fi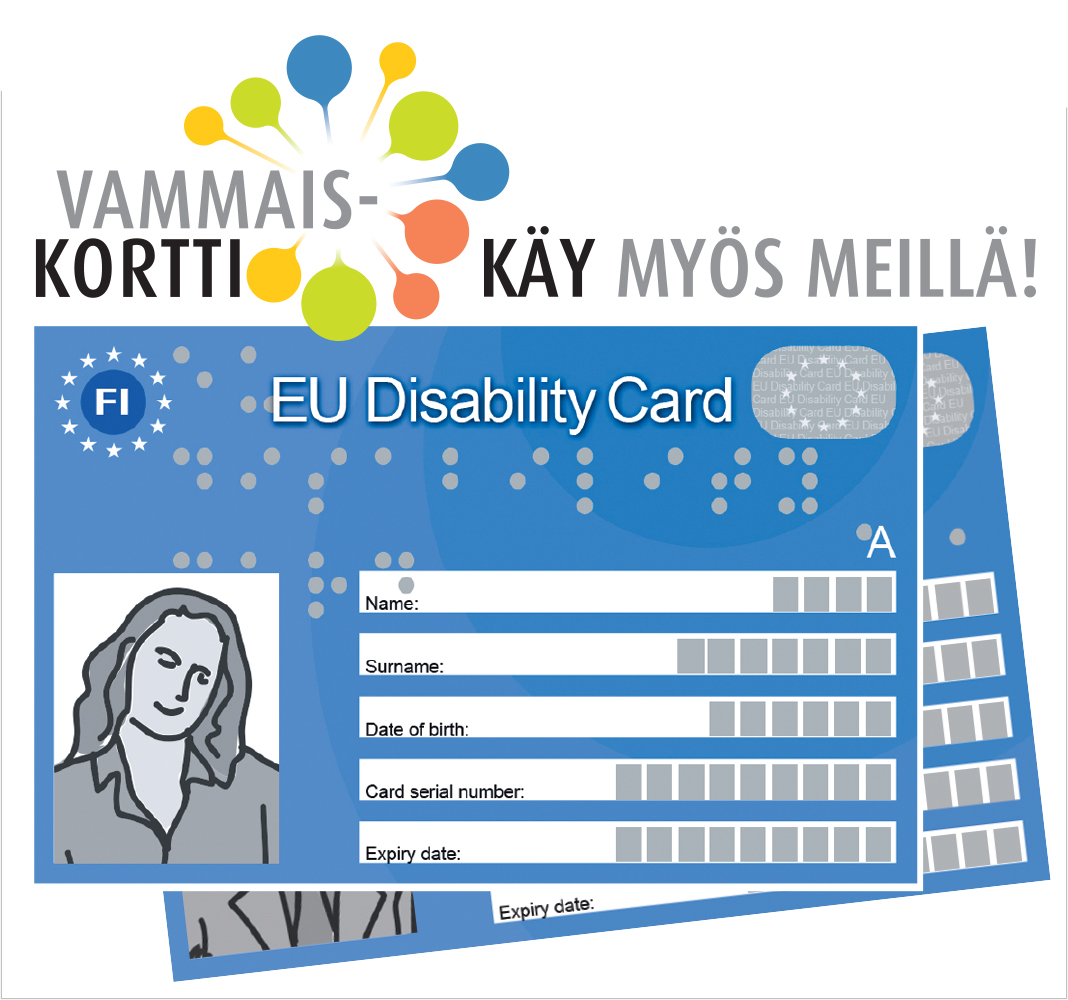 We are also a Disabled Card-destination
The EU Disability Card has been introduced in Finland in spring 2018. We are a part of the Disability Card Support Team and we want to serve our customers who need support in the best possible way. In Stadiumi:
The Disabled Card Holder's assistant or support person always has access to our services free of charge
Our premises have unobstructed access from one space to another
Our premises have unobstructed bathrooms
Our premises have clear signposts
There is the possibility of unobstructed parking near our premises
We have wheelchair seats in the audience
Our premises have an induction loop
Our entire staff is committed to providing the best possible service to our disabled customer